IntelliTrac Fuel Tank Sensors
IntelliTrac's Fuel Level Sensor Connect directly to the IntelliTrac Elite GPS Tracker via the Analog Digital Port which converts a voltage produced by the sensor to a value within the IntelliTrac Hawk Software Web & Smart Device Apps. Hawk is able to convert analog readings to litres or fuel tank percentages as well as providing alerts on low fuel or excessive fuel loss which occurs during fuel theft.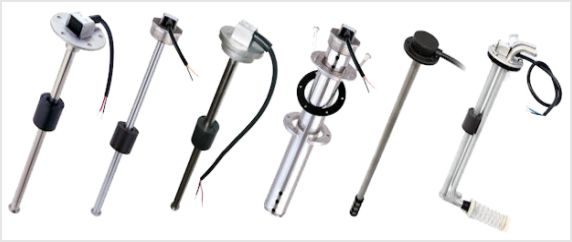 IntelliTrac
Fuel Level Sensor
The Fuel Level Capacitance Level Sensor is used to continuously detect fuel level by measuring the capacitance variation as the level changes. It is ideally suited for anti-siphon, fuel-theft detection, and fleet management applications. The CLS should NOT be used for measuring water level, or levels of other conductive solutions.